Introduction to straw marquetry
Instructor: Laura Inguaggiato
Duration: 2 days. Starts at 9am and will finish at 5pm – (1/2 hr lunch).
Sat/Sun, 10/11 February 2024
More 2024 dates coming soon. Join our waitlist to register your interest and stay informed of any vacancies and future dates.
Don't miss this rare opportunity to learn from French-trained Laura Inguaggiato.  She is only in Australia for a few more months.  Prepare to be inspired and captivated by the beauty of Straw Marquetry.
Join us for this two-day hands-on Introduction to Straw Marquetry course.  This course is suitable for beginners and will run with a maximum of 5 students.  Laura will introduce you to this timeless craft and with her expert guidance you will learn the step-by-step techniques to create geometric patterns using this unique natural medium.
By the end of the course, you will have created a 2-sided 200mm x 200mm MDF square which you can use to display or turn into a box lid, etc.
All tools and materials supplied.
There will be handouts, but please also bring a notepad and pen.
Laura Inguaggiato
After graduating with a Bachelor's Degree in Cabinet Making in France, Laura began her career at Atelier Lison de Caunes in Paris. Here she learned the art of Straw Marquetry, a craft that's opened the possibility of artistic expression in interior design.
Since arriving in Melbourne she has worked for Adam Goodrum and Arthur Seigneur on Straw Marquetry and project monitoring, blending the frontier between art and craft and mixing traditional high end skills with new technology.
Laura regularly works on her own projects, experimenting with patterns and effects on a diverse range of homewear objects. Her past work has been exhibited during Paris Design Week and she is published in Australian Wood Review.
Check out Laura's Instagram @laura-inguaggiato
Check out Laura's Website Lapin Furniture
Payment:
Full fee payment is required for all courses with your application.
Confirmation: You will receive a confirmation email of your enrolment along with a paid in full tax invoice.
Cancellation: Course places are limited. If a course has to be cancelled due to insufficient enrolments, we will notify you and issue you with a full refund or arrange a transfer to another class.
Refunds:
If you need to withdraw from a class, please notify us immediately.
For withdrawal less than 3 weeks prior to the course and where the booking cannot be refilled OR failure to attend the course – NO refunds or transfers are allowed
GST: All prices include GST
$750 incl.gst (includes all materials)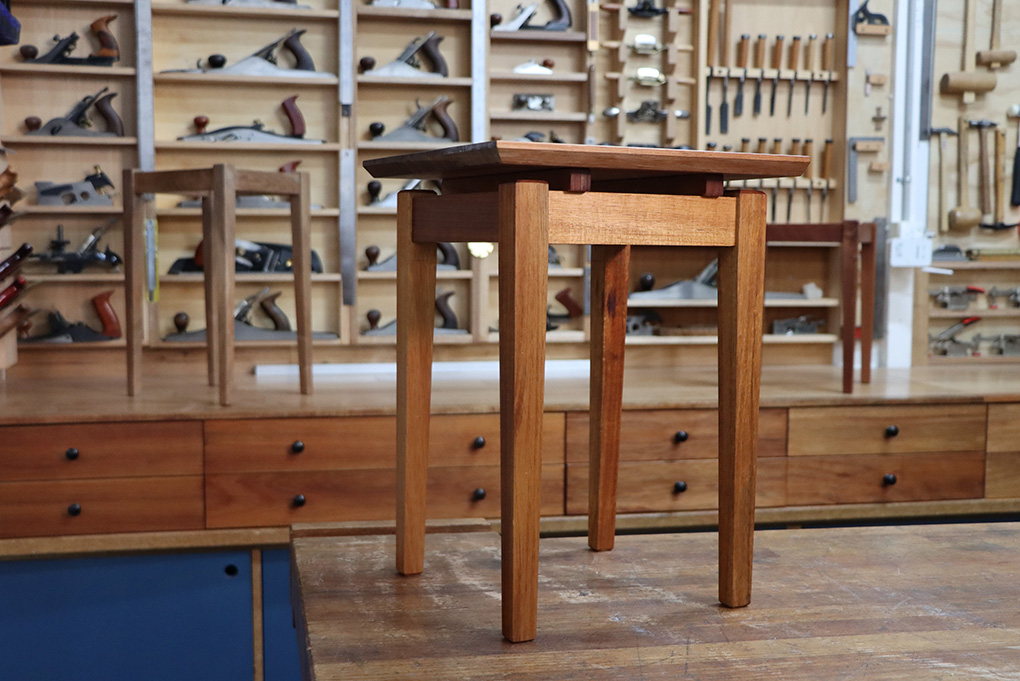 Beginner – Side Table
with Rob Fabris
Join Rob Fabris for this 4-day project-based course for beginners. A practical approach to basic woodworking taught in the process of making and finishing your own side table.
Beginner – Box Making
with Remy Tramoy
In this 1-day course for beginners, Remy Tramoy will introduce you to the process of box making using traditional techniques. At the end of the day you will have this beautiful handmade box to take home.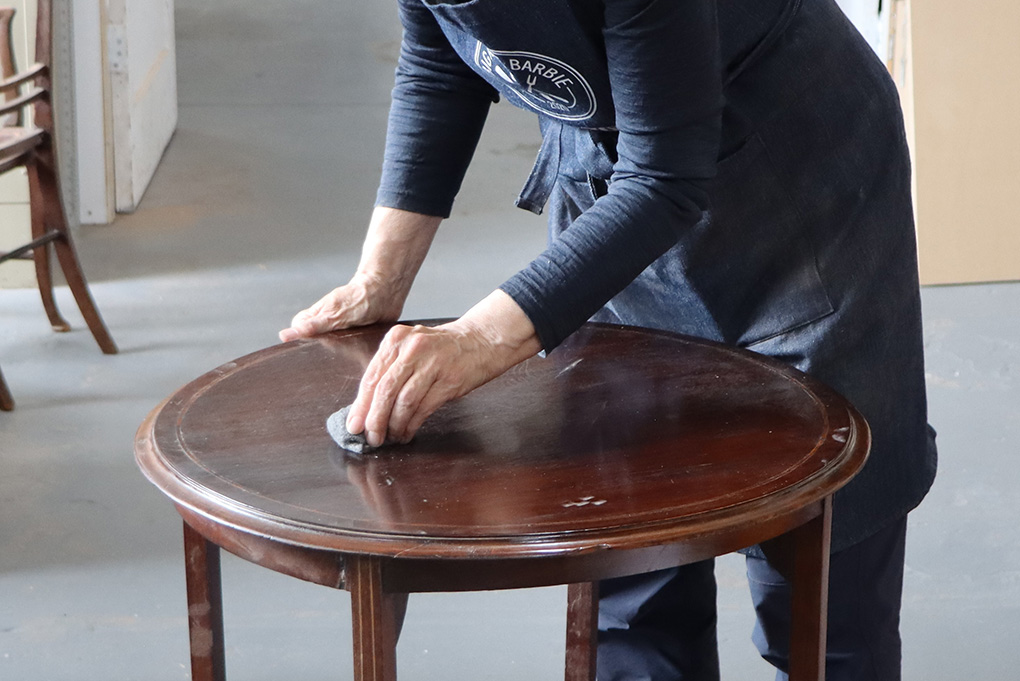 Furniture Restoration
with Ben Hodgetts
Join Master Restorer, Ben Hodgetts for this 1-day furniture restoration intensive. Bring along your own period or modern items/furniture and learn the techniques to bring them back to life
Need assistance? We're here to help!