beginner woodworking –
Make Your Own Side Table
Cost: $1300 (includes all materials)
Duration: 4 days – run over 2 consecutive weekends or 4 consecutive days during term breaks. Starts at 9am and over the course of the 4 days will finish between 4-6pm – (1/2 hr lunch).
Sat/Sun, 6/7 & 13/14 April 2024
More 2024 dates coming soon. Join our waitlist to register your interest and stay informed of any vacancies and future dates.
Join Rob Fabris for this 4-day project-based introduction to furniture making course for beginners.  Working with a maximum of 6 students, Rob will introduce you to the fundamentals of joinery and woodwork through the process of making a small side table out of beautiful Tasmanian Myrtle. This will include:
Introduction to Plans and Drawings
Timber selection
Demonstration of how to prepare and cut timber for use in the project.
Learn how to measure and mark out.
Sharpening and the benefits of using sharp tools.
Use of saws, planes and chisels to complete your joinery.
Use of hand planes to flatten and shape your components.
Introduction to the usefulness of jigs (used to taper the legs, etc).
Use and application of different glues
Clamping
Finishing techniques and the benefits of different finishes.
Provide you with a list of suppliers for future purchase of supplies and tools.
The table is 320mm Wide x 320mm Long x 430mm High
Rob Fabris
In 1996 Rob completed "Designing in Wood" at the Coles School of Woodcraft. Since 1998 his workshop has been located in Box Hill where he has been making bespoke furniture and teaching woodworking courses.
Payment:
Full fee payment is required for all courses with your application.
Confirmation: You will receive a confirmation email of your enrolment along with a paid in full tax invoice.
Cancellation: Course places are limited. If a course has to be cancelled due to insufficient enrolments, we will notify you and issue you with a full refund or arrange a transfer to another class.
Refunds:
If you need to withdraw from a class, please notify us immediately.
For withdrawal less than 3 weeks prior to the course and where the booking cannot be refilled OR failure to attend the course – NO refunds or transfers are allowed
GST: All prices include GST
Introduction to Hand Tools with Rob Fabris (1 day)
Are you a woodworking enthusiast looking to take your skills to the next level? Our Introduction to Hand Tools course for woodworkers is just what you need! Join Rob Fabris for this one-day hands-on course
Beginner – Box Making
with Remy Tramoy
In this 1-day course for beginners, Remy Tramoy will introduce you to the process of box making using traditional techniques. At the end of the day you will have this beautiful handmade box to take home.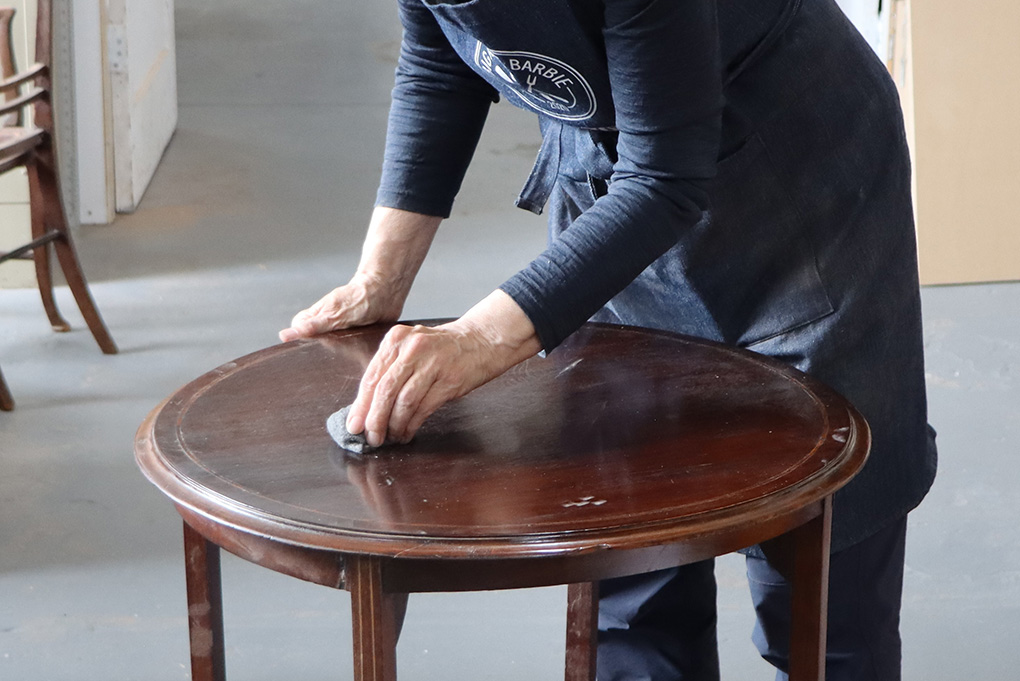 Furniture Restoration with Ben Hodgetts
Join Master Restorer, Ben Hodgetts for this 2-day furniture restoration intensive. Bring along your own period or modern items/furniture and learn the techniques to bring them back to life
Need assistance? We're here to help!