Introduction to veneering –

make your own veneered tray
Instructor: Louen Pinpin-Menez
Duration: 2 days. Starts at 9am and will finish at 5pm – (1/2 hr lunch).
Sat/Sun, 24/25 February 2024
More 2024 dates coming soon. Join our waitlist to register your interest and stay informed of any vacancies and future dates.
Join Louen Pinpin-Menez for this two-day project-based course for beginners with a maximum of 5 students only.  Louen will introduce you to the fundamentals of veneering and woodwork through the process of making a veneered tray.  This will include:
A detailed explanation of veneer – what it is, why we veneer, how we obtain veneer, what can be achieved using veneer, it's aesthetic and technical advantages, the difference between veneering and marquetry, etc.
Different techniques for cutting curved and straight lines.
Joining veneer sheets to create different patterns – plain, quarter cut, rift-cut, book matching, slip-matching, etc.
How to press veneer
Troubleshooting common problems
The Tray is 300mm long x 300mm wide x 50mm high
Timber – Tasmanian Golden Sassafras
Veneer – you will have a wonderful selection of veneer sheets to choose from to create your own unique design. (See photo with a small sample of veneers).
There will be handouts, but please also bring a notepad and pen.
We provide the eye and ear protection and disposable dust masks – but please bring your own if you have them. Please wear sensible footwear that completely covers the foot.
Louen Pinpin-Menez
After completing a Bachelors Degree in Fine Furniture Making & Design in France, Louen worked in wooden boat building to extend his knowledge.  Upon his arrival in Australia, he continued working on wooden boat building, honing his skills and craftsmanship.
During this period he was also working on his own creations.  In 2022, he entered a pair of beautiful boxes he had made, into the Australian Wood Review Maker of the Year Awards for which he won the Bowls & Boxes Category.  Take a look at it here –  https://www.woodreview.com.au/photocompentry/soil-and-sea.
Payment:
Full fee payment is required for all courses with your application.
Confirmation: You will receive a confirmation email of your enrolment along with a paid in full tax invoice.
Cancellation: Course places are limited. If a course has to be cancelled due to insufficient enrolments, we will notify you and issue you with a full refund or arrange a transfer to another class.
Refunds:
If you need to withdraw from a class, please notify us immediately.
For withdrawal less than 3 weeks prior to the course and where the booking cannot be refilled OR failure to attend the course – NO refunds or transfers are allowed
GST: All prices include GST
$675 incl.gst (includes all materials)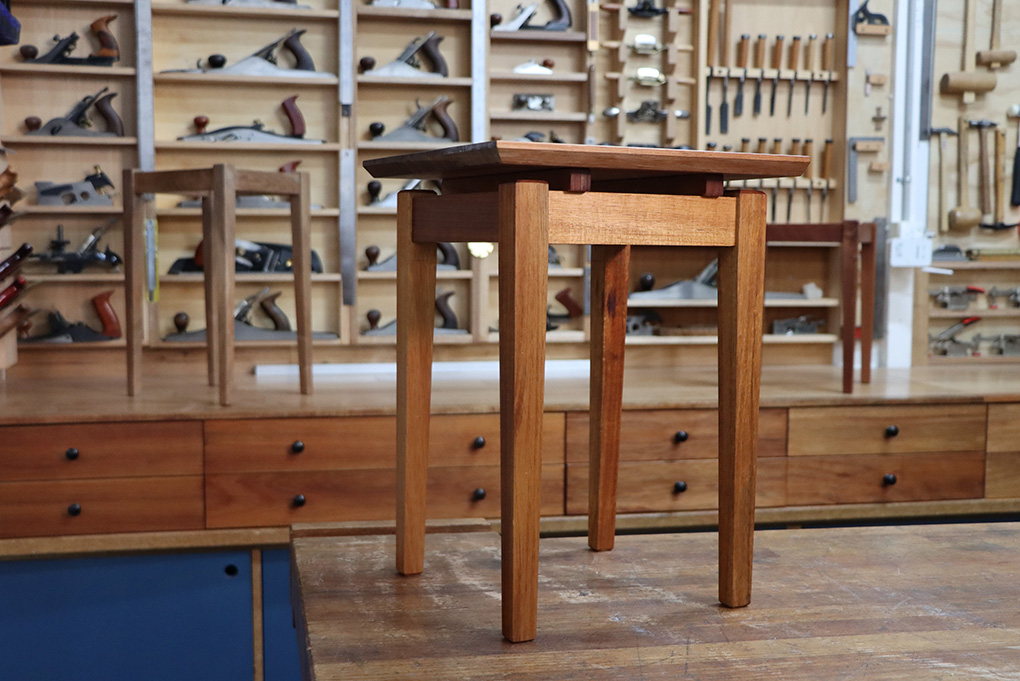 Beginner – Side Table
with Rob Fabris
Join Rob Fabris for this 4-day project-based course for beginners. A practical approach to basic woodworking taught in the process of making and finishing your own side table.
Beginner – Box Making
with Remy Tramoy
In this 1-day course for beginners, Remy Tramoy will introduce you to the process of box making using traditional techniques. At the end of the day you will have this beautiful handmade box to take home.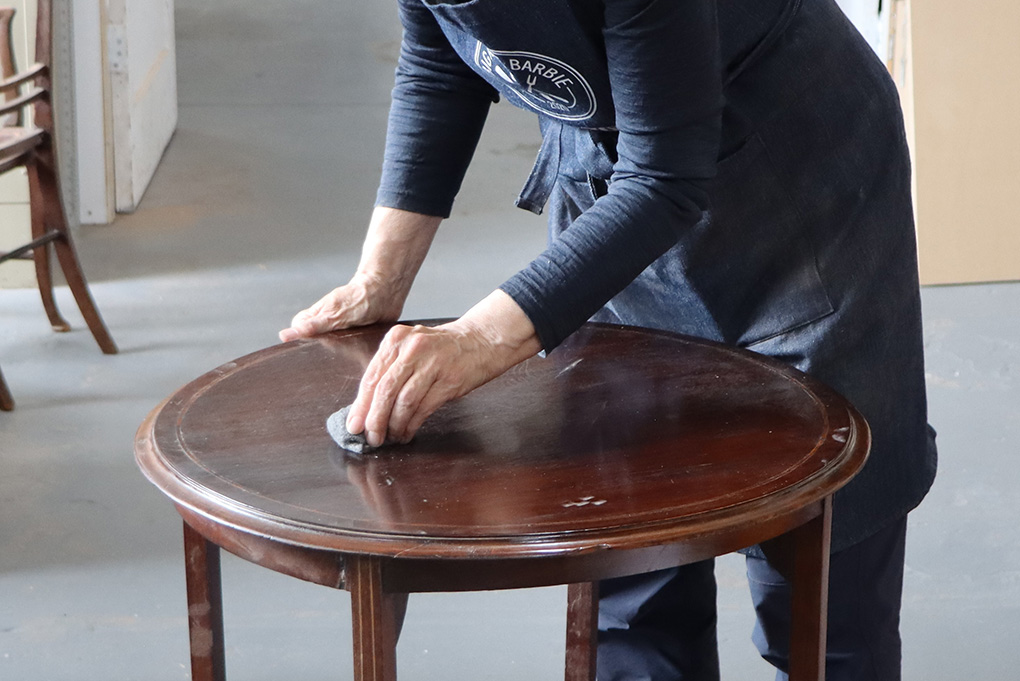 Furniture Restoration
with Ben Hodgetts
Join Master Restorer, Ben Hodgetts for this 1-day furniture restoration intensive. Bring along your own period or modern items/furniture and learn the techniques to bring them back to life
Need assistance? We're here to help!